Auburn Players welcome Dan Williams and Adam Paul Fine to the cast of HMS Pinafore in Concert
The HMS Pinafore in concert will be presented Friday, March 3rd at 7:30 PM and Sunday, March 5th at 2:00 PM at Auburn High School.
Tickets are a $10 suggested donation.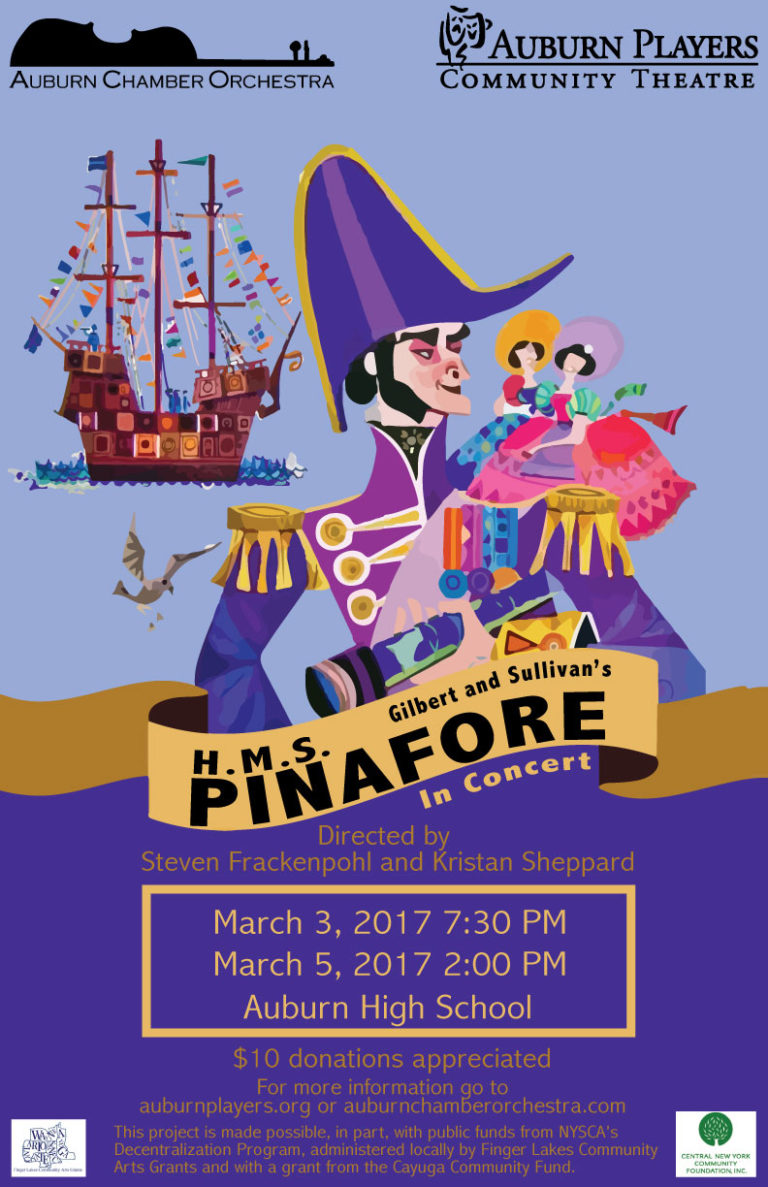 When the Auburn Players and the Auburn Chamber Orchestra sat down to begin planning their upcoming collaboration, one of the things that drew them to doing a Gilbert and Sullivan piece is that it would attract some talent who don't always come out for a typical Auburn Players show.
Though there are many examples of this, we are particularly pleased to welcome Dan Williams and Adam Paul Fine to this excellent company. Williams will be playing the Captain and Fine will be portraying Sir Joseph Porter, the Admiral.
The action of HMS Pinafore is silliness making fun of the British, their class system, the royal navy, and the way incompetent individuals gain promotion due to their high station at birth. Even the name mocks the British and their navy, comparing one of Her Majesty's Ships to an article of woman's clothing.
Both Fine and Williams sing with the Syracuse Opera, most recently both appeared in their production of "Rigoletto" last month. Fine is a recent transplant to the area but has been honored by the Theater Association of New York for his work in the Albany area. Williams is a born native of Weedsport and has worked with the Auburn Players Second Stage productions in the past, and works with many of the community groups in Syracuse as Musical Director as well as performer.
Both cite the opportunity to work with the Auburn Chamber Orchestra as one of the reasons that drew them out to Auburn for this show.
In their own words: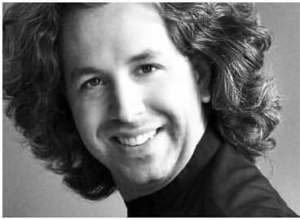 Williams: "I have always wanted to participate in an Auburn Players production but the timing and distance never really worked out until now as I am at Jordan-Elbridge High School, vocally directing their production of "The Little Mermaid," which will go up March 17 and 18 so I am in a similar neck of the woods for those rehearsals and have been able to swing on over after to Auburn!" Willams is especially fortunate to have performed in scenes from Pinafore for Oswego Opera Theatre in 2009 as Corcoran.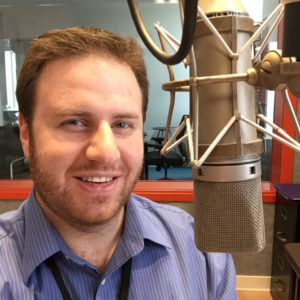 Fine: "I have always loved Gilbert & Sullivan, but have never been fortunate enough to perform in a full operetta.  The opportunity to sing such a great role with full orchestra does not come around very often.  I am really enjoying this experience and am looking forward to performing with the Auburn Players."  You can hear Fine every week as an on-air host for WCNY Classic FM out of Syracuse.
Check back at auburnplayers.org as we continue to highlight some of our very talented cast and highlight our upcoming partnership with the Auburn Chamber Orchestra.