CALLING FOR SHOWS AND DIRECTORS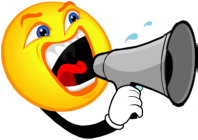 The Auburn Players is issuing a for CALL DIRECTORS & SHOWS
In order to achieve the high quality to which we aspire, we are looking for creative and talented directors who are interested in creating theatrical magic on our stage, and shows for our upcoming season (July 2017 – June 2018.)
THE PROCESS – The Play Selection Committee will read the submissions and generate a report of suggested plays for the upcoming season to be presented to the Board of Directors for review.
TO SUBMIT A SHOW that you would like to direct
Fill out a Script Proposal form AP-Script-proposal-17-18, and submit it APCT by May 1, 2017
Include a copy of the script (if possible) or a detailed synopsis.
The application includes space for preferred time slot, directing experience, proposed staff, and estimated budget (committee members will be happy to help newcomers through the application process)
IF YOU ARE INTERSTED IN DIRECTING but don't have a particular show in mind, or would like to be involved as Producer, Designer, Production staff
IF YOU WOULD LIKE TO SUGGEST A SHOW
Just drop us an email, we'd love to hear from you
PLEASE SUBMIT ALL APPLICATIONS BY MAY 1, 2017
Please NOTE: The Auburn Players is a non-profit, volunteer-based community theater.
AP-Director-Designer Application-17-18