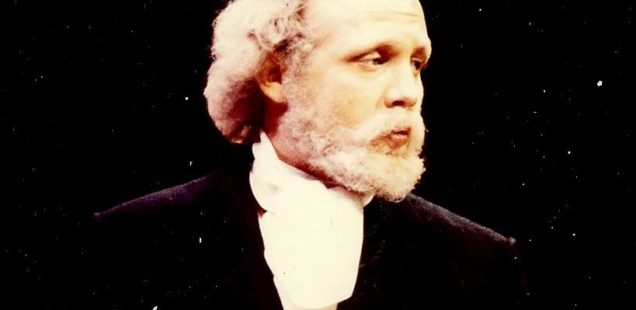 MEET EBENEZER SCROOGE!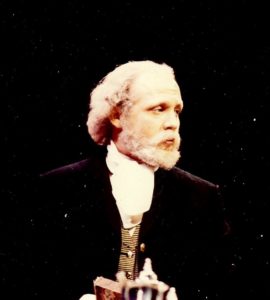 Local actor Thames Nolan takes on iconic role of Ebenezer Scrooge in The Auburn Players annual production of Scrooge! The Musical, by award winning songwriter, Leslie Bricusse.
Thames holds a BFA in Acting from New York University and has acted on both stage and screen.  He appeared for many years with the MGR Touring Company and winter seasons, as well as the Sterling Renaissance Festival.  Over the years, he played many roles with the Auburn Players in such memorable shows as Brigadoon (1986), Oliver (1990 & 2009), Music Man (1992), Sound of Music (2005), Prelude to a Kiss (1995), To Kill a Mockingbird (2014).  He also directed Baylin's Monster (1996).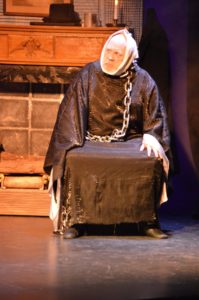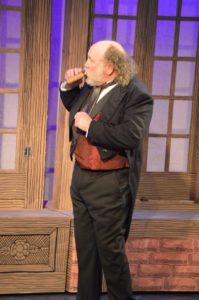 Last season, he played both Jacob Marley's Ghost and Mr. Fezziwig in Scrooge! The Musical.  This year he will perform the title-role of Ebenezer Scrooge.  Tackling such a well-known character is difficult in many ways.  "Playing such an iconic character is challenging, but rewarding," says Nolan, "You have to convince the audience that this miserly man is capable of love."  He credits the plays director, Bill Daugherty for coaching him and the rest of the cast to understand the depths of these characters, and musical director Kristan Sheppard for her ability to teach, not just the song, but the musical performance.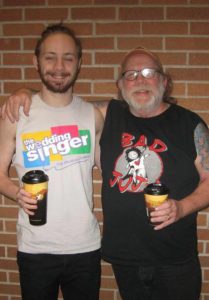 Another wonderful experience for Thames has been sharing the stage with his youngest son, Tristan.  Tristan plays the roles of Hugo Harty and Topper.  When asked, what it is like to share the stage with his father, the young Nolan replied, "It's weird because he does such a good job it's hard to recognize him. Like he seems like he's Scrooge, but he's still my dad."  Tristan has followed in his father's footsteps and has appeared in almost twenty theater productions with Auburn High, Cayuga Community College and the Auburn Players.
Thames would like to thank  his talented cast-mates for amazing performances;  his directors Bill and Kristan, for insight, coaching, and guidance; his wife Kim and eldest son, Ian, for always supporting him.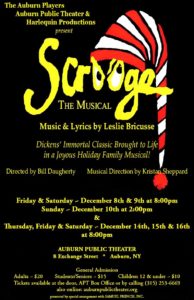 SCROOGE! The Musical opens Friday, December 8th and will play two weekends at Auburn Public Theater in Downtown Auburn.  This Auburn Players production is in association with Auburn Public Theater & Harlequin Productions.  Tickets on sale at the APT box office: (315) 253-6669 or visit www.auburnplayers.org
SHOW DATES/TIMES
Fri & Saturday 12/8 & 12/9 – 8:00 PM

Sunday 12/10 – 2:00 PM

Thurs, Fri & Saturday 12/14, 12/15 & 12/16 – 8:00 PM