Coming Soon:
Champagne and Cabaret – Fundraiser for Auburn Players representing NY State at ESTA (Eastern States Theatre Association) Competition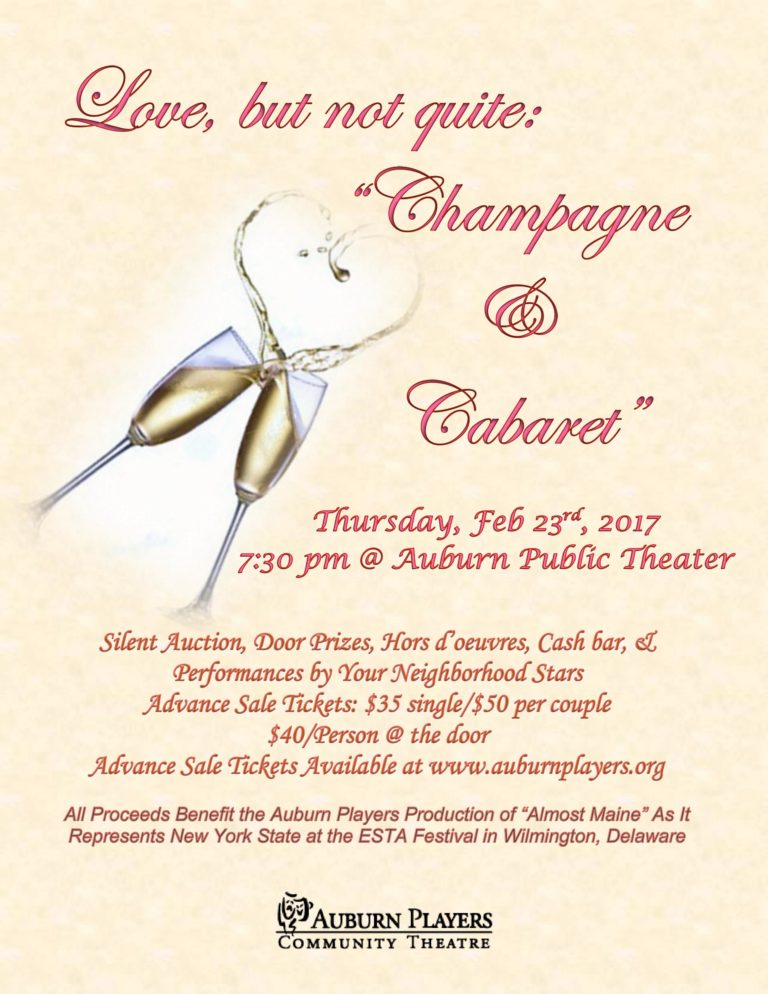 Of Mice and Men Auditions
H.M.S. Pinafore
In Concert
In partnership with the Auburn Chamber Orchestra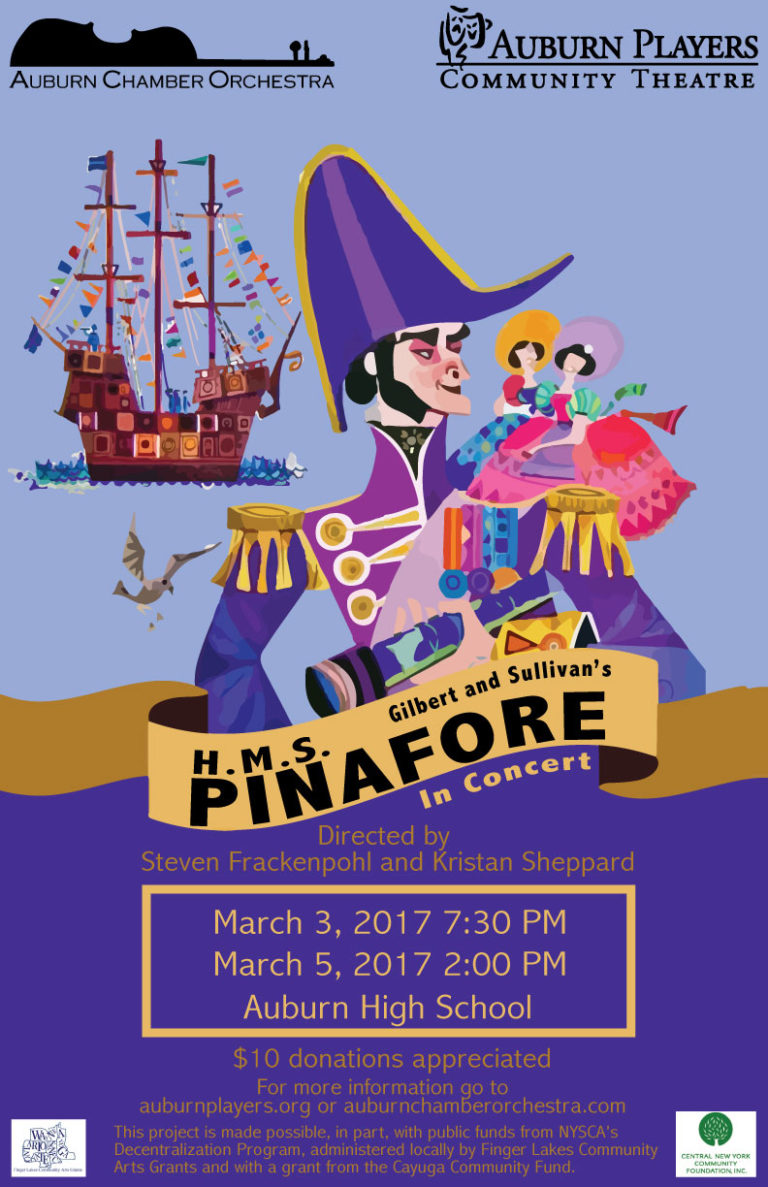 We are still accepting singers into the chorus.  We are looking for all vocal ranges and ages middle school and older, men and women.  Rehearsals will be in the evenings an/or on weekends and will not number more than 2-3 per week (Thursdays and Sundays/Mondays).
Performances are March 3 and March 5th at the Auburn High School Auditorium. If interested, please email kristan.sheppard@gmail.com
Since its premiere in 1878, Gilbert and Sullivan's wildly popular operetta H.M.S. Pinafore has delighted audiences with a nautically-tinged story of star-crossed lovers. The gentlemanly Captain Corcoran of the good ship Pinafore has a daughter, Josephine, who is in love with a lowly but gallant sailor named Ralph Rackstraw. The Captain forbids the marriage, wanting to match Josephine instead with the well-bred Sir Joseph, First Lord of the Admiralty. In the meantime, the Captain finds himself in nearly the same position as his daughter: his former nanny, Little Buttercup, falls in love with him, but he hesitates to reciprocate due to his higher social rank. The whole situation is turned on its head when Little Buttercup reveals a game-changing secret she has kept for decades. A rollicking farce with endearing characters, memorable tunes, and a hilariously happy ending, H.MS Pinafore is a classic, time-tested delight not to be missed.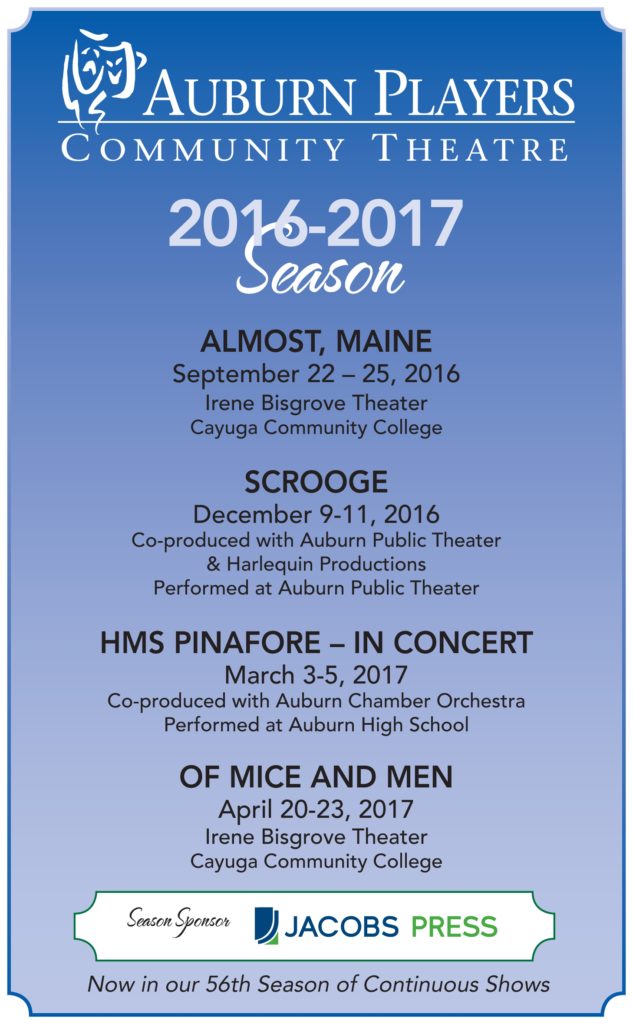 Coming up next….
Auditions for "Of Mice and Men" will be in late Feb/Early March.  Please check back soon for more information!