Psycho Beach Party- October 8-11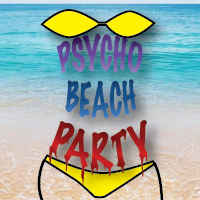 "Gidget", Frankie & Annette beach party epics, and Hitchcock psychological suspense thrillers, are given a shotgun marriage in Charles Busch's "Psycho Beach Party."  Florence "Chicklet" Forrest, a teenage tomboy in Malibu beach circa 1962, desperately wants to learn to surf and join a group of beach bums, led by a surfing guru The Great Kanaka.  One thing getting in her way is her unfortunate tendency towards split personalities, and her most dangerous alter ego is a sexually voracious vixen named Ann Bowman, who has nothing less than world domination on her mind.
---
Grinchmas: A Tribute to How the Grinch Stole Christmas-  December 5-6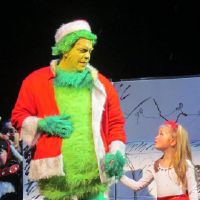 Everyone's favorite childhood book "How the Grinch Stole Christmas" comes to life this December in this tribute presentation by Auburn Players Community Theatre, Inc.
Join us in Whoville to find out how that grouchy, cave-dwelling creature, the Grinch, along with his unloved, but loyal dog, Max, plot to steal Christmas from those merry and warm-hearted Who's.
After taking every present and trimming including the log on the fire, an unexpected run-in with Cindy Lou-Who, and a climb to the top of Mount Crumpit, the Grinch is confused to hear the Who's singing a joyous Christmas song. He puzzles for a moment, perhaps Christmas is more than just presents and feasting, "Maybe Christmas, he thought, means a little but more."
Will the Grinch have a growth of heart? Will he return the Christmas presents and trimmings? Will Max finally be loved?
Find this out and more, at GRINCHMAS! A tribute presentation to "How the Grinch Stole Christmas.
---
The Giver- February 11-14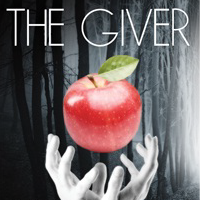 Meet Jonas, an eleven-year-old boy who lives in a rigidly controlled society some time in thefuture. In his "community," there is no suffering, hunger, war, and, as you will soon see, no color, sex, music, or love. Everything is controlled by "the Elders," right down to who you will marry, who you receive as children, and what you will be "assigned" as a job. Individual identity has gone the way of cassette tapes, and everyone is essentially just like everyone else. It's almost time for Jonas to get assigned a profession. There's a big ceremony at which thedecisions are announced. Jonas watches all his friends get their jobs. The Chief Elder finishes the ceremony and explains that Jonas has been "selected" to be The Receiver of Memory.
---
Moon Over Buffalo- April 29-May 1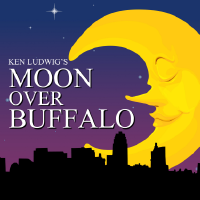 In the madcap comedy tradition of Lend me a Tenor, the hilarious Moon Over Buffalo centers on George and Charlotte Hay, fading stars of the 1950's. At the moment, they're playing Private Lives and Cyrano De Bergerac in rep in Buffalo, New York with 5 actors. On the brink of a disastrous split-up caused by George's dalliance with a young ingénue, they receive word that they might just have one last shot at stardom: Frank Capra is coming to town to see their matinee, and if likes what he sees, he might cast them in his movie remake of The Scarlet Pimpernel. Unfortunately for George and Charlotte, everything that could go wrong does go wrong, abetted by a visit from their daughter's clueless fiancé and hilarious uncertainty about which play they're actually performing, caused by Charlotte's deaf old stage-manager mother who hates every bone in George's body.
---
Avenue Q- July 28-31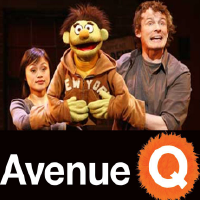 Anyone who grew up watching Sesame Street on public television will quickly be able to identify the inspiration for Avenue Q . Most of the characters in the show are puppets, and theset depicts several tenements on a rundown street in New York City. Several characters are parodies of Sesame Street regulars: for example, the roommates Rod and Nicky are based on Bert and Ernie, while Trekkie Monster is based on Cookie Monster. However, these characters are in their twenties and thirties and face adult problems; despite the fuzzy faces, this is not a children's show.